Body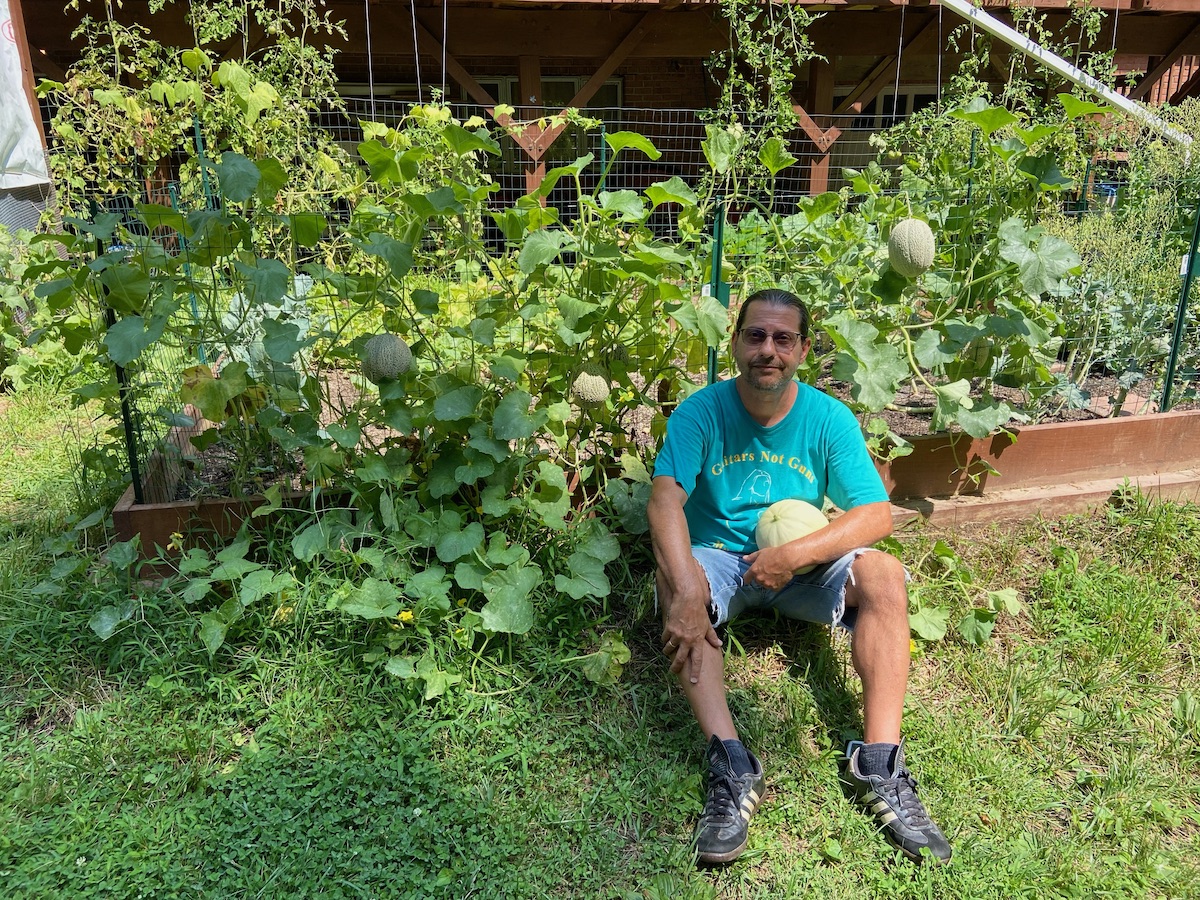 Climate change is coming for your morning cup of joe. George Mason University neuroscience professor Theodore (Ted) Dumas is worried about that and thinks you should be too. He has written a book "If Food Could Talk: Stories from 13 Precious Foods Endangered by Climate Change" (Köehler Books, 2020), which he hopes will encourage people to appreciate the climate problem on a more personal level and make changes in their daily lives.
What are the 13 precious foods highlighted? Dumas has included avocados, bananas, chocolate and coffee, to name a few.
"That's the big one for me," Dumas said of coffee. "I wake up every morning with some dark French roast to start my day."
And coffee isn't something you can grow in your own backyard, at least not in the United States. Dumas said the cacao plant, which provides the raw materials for chocolate, is perhaps the thirstiest plant in the book, with coffee following close behind. And both need to grow fairly close to the equator. Rising temperatures also make these plants more vulnerable to disease and pests, such as the coffee borer beetle.
"These are not all the foods that are endangered," he said of the 13 featured. "There are issues with plenty of other foods."
Dumas has been reading about climate change for a long time, but it was getting married—and starting a family—that inspired him to write the book.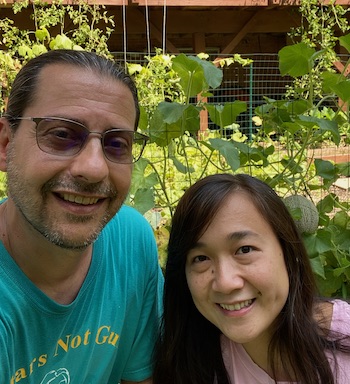 "The more I read [about climate change], I saw that this food is going away, and this food…," said Dumas, who is an associate professor in the Department of Psychology and member of the Laboratory for Peace and the Institute for a Sustainable Earth. "My wife, Nhu, is a foodie. She loves to cook. She loves natural foods. That was the major inspiration to actually become active and write."
Each chapter of the book also features a traditional and a nontraditional recipe, which were contributions from Dumas' wife. As a scientist, Dumas, who serves as PhD program director for Mason's Interdisciplinary Neuroscience Program, also sees a direct connection between neuroscience and food.
"I mention in the book that food is mood, and our behavior is based largely on how we feel, probably more than how we think," said Dumas, who regularly teaches Behavioral Chemistry in addition to neuroscience courses at Mason. "Part of that has to do with our diet and our microbiome providing strong regulation into how we think, how we feel, how we behave."
Although the book has received good reviews, Dumas said that people will love or hate the last chapter of book because it is about changing one's behavior.
"It's very difficult for people to leave their comfort zone, to do the things that are necessary to save our planet," he said.
And Dumas is practicing what he is advocating, like shrinking one's own carbon footprint when it comes to food. Dumas recently built a solar-powered lawn mower. In addition, Dumas and his family drive hybrid vehicles, air-sealed and re-insulated their home, and have increased the size of their garden where they grow a variety of fruits and vegetables, including Jerusalem artichokes and watermelon. They are even beginning to grow their own tea. Dumas has also added a chicken coop with four hens that his daughters have named Penny, Buttercup, Daisy and Kylo Hen.
Their daughters, ages 4 and 5, are part of what is driving Dumas to get the word out.
"To ensure some sort of comfortable living for our kids and our grandkids, we need a place to live. If we don't reduce our consumerism and change our understanding of liking versus wanting versus needing, it's not going to be here," said Dumas. "We're already past 1.5 degrees in terms of global temperature change, creating the green infrastructure is going to push us past 2.0. And then climate change scientists predict a lot of bad things are going to happen."
Although a life without coffee or chocolate is not something most people want to imagine, Dumas doesn't want his book to be discouraging.
"The things we are doing at our house are meant to be positive examples of what we can do to mitigate global warming," he said. "We welcome visitors and discussions."