Body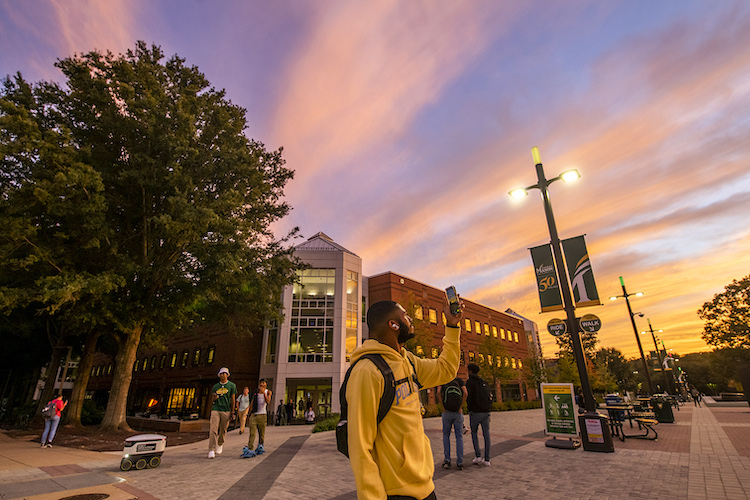 Law is one of Mason's five top-100 programs in the worldwide evaluation.
George Mason University has five programs in the top 100 in the world in the latest Global Ranking of Academic Subjects, with the Antonin Scalia Law School leading the way at 28th worldwide, 17th in the United States, and 13th among U.S. public institutions.
Mason also gained in the Academic Ranking of World Universities.
Both rankings are compiled by the ShanghaiRanking Consultancy.
The ranking reinforces Scalia Law as a rising star among law schools. Its part-time law program is ranked No. 1 nationally among public institutions and No. 4 overall by U.S. News and World Report. See more Mason rankings.
"We are honored to receive this ranking from ShanghaiRanking," said Ken Randall, Allison and Dorothy Rouse Dean and George Mason University Foundation Professor of Law. "It reflects the excellence of our faculty, students, and alumni, and our continuing tradition of providing a forum for robust debate of today's most important legal issues."
Atmospheric sciences came in at No. 45 worldwide while economics, public administration, and education placed in the 76-100 grouping.
Atmospheric science (16th among U.S. public institutions and 24th nationally), public administration (23rd among publics and 31st nationally), and communication (40th among publics and 49th nationally) were judged best in Virginia.
Economics (17th among publics and 38th nationally) tied with the University of Virginia for the top-ranked program in the commonwealth.
In the Academic Ranking of World Universities, Mason placed in the 150-201 group worldwide (up from the 201-300 group last year), along with the University of Virginia, Virginia Tech, Virginia Commonwealth and the George Washington University.
That position placed those institutions tied for 63rd nationally and tied for 33rd among public universities, which does not include George Washington.
Rankings compiled by ShaghaiRanking Consultancy are based on indicators such as the number of papers authored by an institution in an academic subject; the average impact of those paper as measured by InCites; the number of papers published in top journals and conferences in an academic subject; and the number of staff at an institution wining significant awards in an academic subject.
Other Mason rankings in the Global Ranking of Academic Subjects
| | | |
| --- | --- | --- |
|   | Among publics | Nationally |
| Clinical medicine | 20 | 47 |
| Public health | 23 (tied with UMD-Balt.) | 50 (tied with Georgetown) |
| Transportation science | 29 (tied with UVA, Old Dominion | 38 |
| Education | 30 (tied with Virginia Commonwealth) | 42 |
| Business administration | 33 | 54 (tied with George Washington) |
| Tourism and hospitality | 37 | 40 |
| Electronic engineering | 39 (tied with UVA) | 60 (tied with George Washington) |
| Psychology | 43 | 68 |
| Management | 44 | 66 |
| Political science | 44 | 73 |
| Finance | 45 | 79 (tied with American) |
| Sociology | 48 (tied with UVA, Virginia Tech) | 71 (tied with Georgetown) |
| Ecology | 62 (tied with UVA, William & Mary) | 78 |
| Computer science | 65 (tied with Virginia Commonwealth) | 98 (tied with George Washington) |
| Earth science |  67 (tied with UVA, William & Mary) | 88 |