Body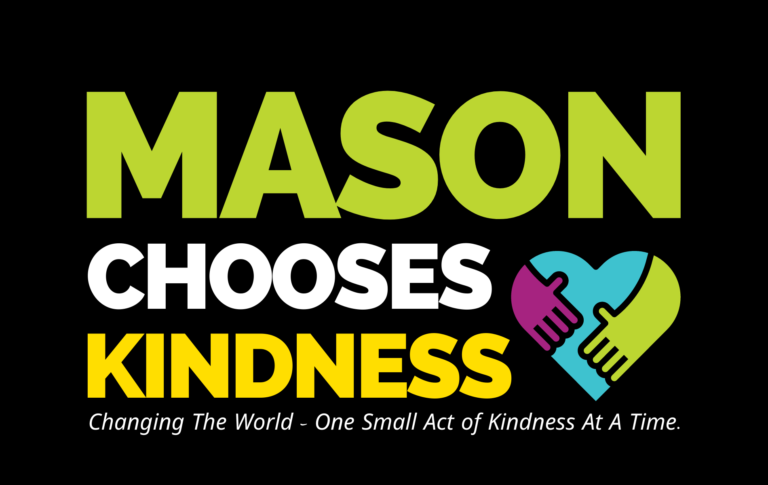 World Kindness Day, celebrated globally on Nov. 13, was created by the World Kindness Movement. George Mason University will celebrate the week of Nov. 8 with events to promote kindness and caring across all campuses, as part of the Mason Chooses Kindness (MCK) initiative.
Patriots can write and draw kindness messages in chalk on the Fairfax Campus on Monday, Nov. 8. Sign up for MCK chalking here.
Kindness Ambassadors—45 students, 73 faculty and staff, and 21 alumni who were nominated for their embodiment of kindness and their positive impact on the campus community—will be recognized by President Gregory Washington at a reception on Monday, Nov. 8.
Mason Chooses Kindness committee members will serve coffee and donuts and give away kindness swag items to Patriots on Tuesday, Nov. 9, from 8 to 10:30 a.m. on Wilkins Plaza and the Johnson Center East Plaza (near David King Hall). If you would like to volunteer, sign up here.
Committee members will also decorate the George Mason statue to celebrate kindness. Be sure to walk by the statue on Tuesday, Nov. 9, for a kindness boost from George Mason IV.
As part of the Leading to Well-Being Speaker Series, professional speaker, coach, and author of "The Strategic Stop" Greg Nelson will speak Tuesday, Nov. 9, from noon to 1:30 p.m. Learn more and register here.
Patriots are also invited to post World Kindness Day messages online.
Kindness Day highlights and encourages good deeds in the community, and it serves as a reminder that simple acts of kindness have power.
Visit the Mason Chooses Kindness online toolkit for kindness resources.