Body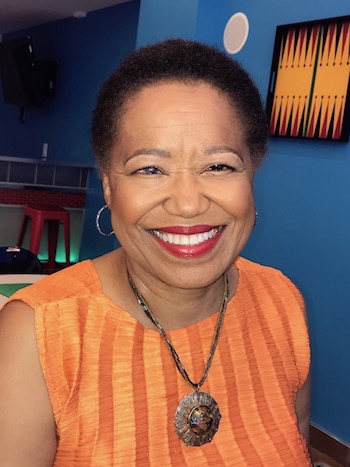 Gail C. Christopher has been named a winner of  Independent Sector's 2021 John W. Gardner Leadership Award, along with John A. Powell of University of California-Berkeley.
The award, established in 1985 to honor founding chair John W. Gardner, honors extraordinary social-sector champions whose work has transformed the nonprofit community and mobilized and unified people, institutions or causes to positively impact the ability of all Americans to thrive.
Christopher is a senior scholar at George Mason University's Center for the Advancement of Well-Being. She is also the executive director of the National Collaborative for Health Equity, which partners with the Association of American Colleges and Universities to help universities develop Truth, Racial Healing and Transformation (TRHT) Centers. Mason is one of 30 colleges that has established a TRHT Center.
"There is a nice cohort of people who have been trained as practitioners, and who conduct racial healing circles on Mason's campuses," said Christopher. "I've found the people at Mason are very innovative and very committed to this work."
She hopes to create a TRHT course at Mason as well.
She is also a Fellow of the National Academy of Public Administration. She will accept the Gardner Award during the Upswell Summit, Oct. 20-22.
"I'm deeply honored and moved to receive this award," said Christopher. "John W. Gardner has actually been an inspiration for my career for many decades. This is a man born in 1912 and lived until 2002, so he really got to see the arc of the moral universe begin to bend toward justice."
She said it's a pleasure to share the award with John A. Powell.
"I think of John as a kindred spirit, and we've worked together in many ways over the years," said Christopher.
She also plans to release her new book on racial healing in the fall, and write another book with her daughter, New York Times best-selling author Heather McGee.
The collaborative developed a "culture of health leaders" leadership program to recruit young leaders and offer them a community of practice, and a data initiative to orchestrate the available evidence-based data to drive states and localities toward doing the work of creating health equity. Christopher said the collaborative will launch a new leadership program in the spring with an inaugural cohort of 40 leaders.
"We are going to be working hands-on with local communities, using data to help them drive non-partisan unified efforts to bring about change," Christopher said.
Listen to Christopher's conversation with Mason President Gregory Washington on the Access to Excellence podcast.